Festivals are ideal for communities to gather and celebrate common interests. These kinds of events open a platform for artists, performers, and vendors to congregate. Often, these events need an area to keep the kids busy. This is where Bouncing Buddies comes in!

Normally there's arts and crafts to engage the elementary kids, but for the older the age groups not interested in such activities, interactive inflatables are where it's at. Listed below are some of our most popular interactive pieces for festivals.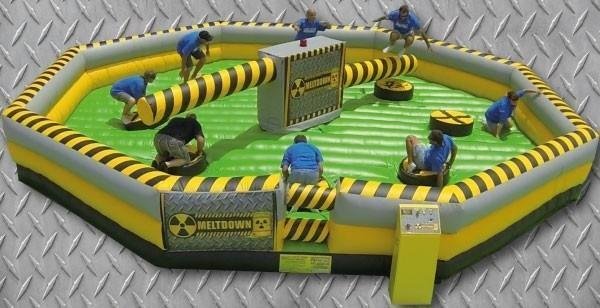 Toxic Meltdown
An absolute hit at every event! Kids jump and duck over spinning arms, keeping them on edge the and utilizing full body strength the whole time.
More Info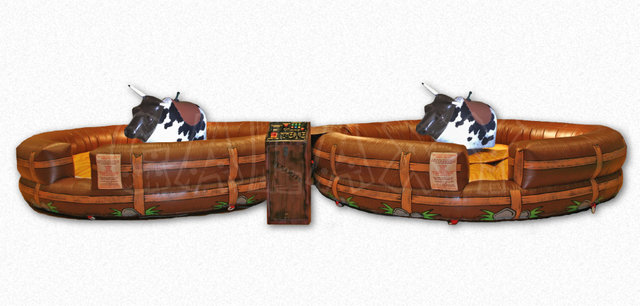 Double Mechanical Bull
Our Ride-Off Double Mechanical Bull allows two opponents to go head-to-head in attempt to see who can last the longest! As soon as the first rider falls off, the winner remains and the next opponent approaches.
More Info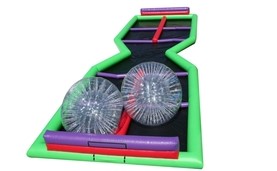 Zorb Balls
Have you ever wanted to know what it's like to roll around in a hamster ball? This is your chance! This set-up comes with two zorb balls and a track with small obstacles to up the ante.
More Info