Tent Rentals Lafayette La
Renting A Tent In Lafayette
Tent rentals Lafayette LA has never been easier when you choose Bouncing Buddies Event Rentals. If you are hosting an outdoor event in Lafayette, don't make the mistake of not including a local tent rental company in your event plan. We have various sized tents for any size event you're hosting in the Lafayette area among our other event rentals. With the option of sidewalls, cafe lighting, fans and heaters, our professional delivery crew will have you set up in no time!
Bouncing Buddies event tent rentals provide shade and a reprieve from the hot Southeast Louisiana sun for your guests as well as a place to keep party food safe from the weather elements. We all know that mother nature can be highly unpredictable at times, don't let your guests get caught in the rain or other elements, check out our high quality and affordable tent rentals Lafayette from Bouncing Buddies in Lafayette for your next event! If you're looking for party tent rentals Lafayette, don't forget to add tables and chairs to your order also.
Choosing the Right Sized Tent Rental Lafayette
We offer several different sized options for a tent rental Lafayette in order to accommodate any event from birthday parties, to weddings, to company picnics. Our smallest party tent, the 10x10 canopy tent can comfortably fit 10-15 party guests at once and has room to shelter two tables and chairs. This canopy is perfect for smaller gatherings.


Hosting a larger event? No problem. Check out our 20x20 High Peak Event Tent. These awesome choices for a tent rental New Orleans can hold up to 60 guests and up to 12 tables and chairs and is ideal for weddings and other large gatherings. Still need something larger? No worries, we can accommodate any sized event. Just give our office a call to discuss your event size.


No matter how big or small your event, Bouncing Buddies has the perfect tent rental in Lafayette for you. All of our tents are;


-Meticulously Cleaned: No need to worry about a dingy looking tent soiling the look of your event when you choose Bouncing Buddies tent rentals Louisiana. We take pride in cleaning and caring for our tents so we can provide you with clean, beautiful tents.


-Delivered on Time: We guarantee that your tent rental in Lafayette will not only be delivered to your event well in advance of the start time, but we will provide professional set up as well. Let us take some of the event day stress off of you by delivering and setting up your tent so you don't have to.


-Priced Affordably: We price our tents so that everyone, on any budget can afford to have a tent at their next event. Event planning and rentals can get expensive fast, we make sure our prices are reasonable and manageable.


Product Link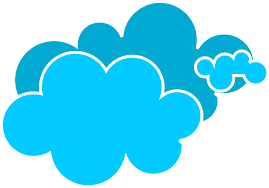 Best Option for a Lafayette Tent Rentals
Looking for the best option for Lafayette tent rentals? You've come to the right place. If you want your guests to stick around for the duration of your party, make sure you provide them with a place to go when the sun gets too hot or a shower passes through. Without a tent to find a reprieve in, your guests are sure to head home early.


Not only do tents help keep your guests comfortable, they keep your food safe as well. No one wants to dip into the macaroni salad that has been sitting out in the hot sun for hours.


Make sure your next event is fully equipped with high quality Louisiana tent rentals from Bouncing Buddies Event Rentals, your top source for all things event rentals in Lafayette! Bouncing Buddies is a locally owned and operated tent rental company serving the Lafayette area and the surrounding parishes.
How to Book my Lafayette Tent Rental
Who knew it would be this easy to book my Lafayette tent rental? Within just a few simple steps, you can be on your way with a commercial grade tent booked for your event. Just browse our selection to find the perfect tent rental for your event in Lafayette. Once you determined which one is the perfect fit, just click Add to Cart and follow the prompts. It's that easy!


Give us a call, shoot us an email or start an online chat today to learn more about a Lafayette tent rental! If you're event isn't located in the Lafayette area, check out our delivery area to be sure we service your city.


Testimonials from our Tent Rental Customers in Lafayette

It was last minute when we needed a tent rental in Lafayette for my daughter's engagement party and Bouncing Buddies Event Tents came through for us. The other vendor cancelled the evening before but I was able to get in touch with Jason for one of their tents. Amazing service and willing to help us out in a bind. T. Robertson, Lafayette


We can always count on Bouncing Buddies Event Tents for our tents for our company parties. No matter when we need them, they always accommodate us. Their new 20x20 high peak frame tents are awesome. It definitely helps that we can get everything from one place for our kids party! M. Leblanc, Lafayette


Best company for a tent rentals in the Lafayette area! Year after year they never fail us. Thanks Bouncing Buddies Events! W. West, Lafayette


Product Title
That's just part of the deal when you're one of our Lafayette and surrounding area customers. That's what folks have come to expect from Bouncing Buddies Event Tents; great Tents, inflatables, cool party equipment & games, and service you can trust. Check out complete delivery information on our service area page.
Free Delivery In Lafayette