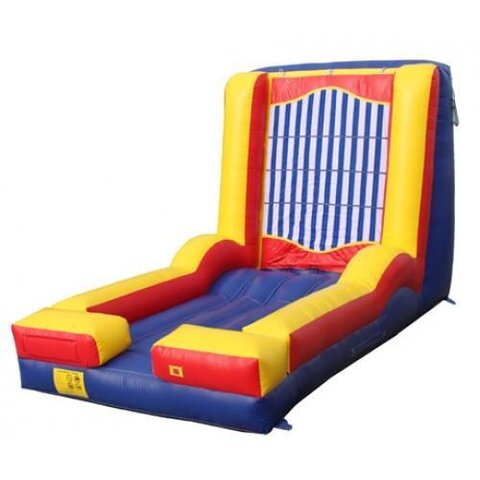 Sticky wall
Looking for a fun and interactive way to keep your kids active and entertained? Look no further than the Sticky Wall Velcro Fun Jump from Bouncing Buddies in Lafayette, LA! This inflatable bouncy house is the perfect addition to any party or event, allowing kids to bounce, jump, and stick to the walls with the help of velcro suits.
The Sticky Wall Velcro Fun Jump is designed with safety in mind, featuring high walls and a soft landing surface to ensure that kids can play and jump without risk of injury. The velcro suits are easy to put on and take off, and allow kids to stick to the walls and even perform acrobatic stunts!
At Bouncing Buddies, we pride ourselves on providing high-quality, safe, and fun inflatable rentals for kids of all ages. Our Sticky Wall Velcro Fun Jump is just one of the many options we offer, and we are committed to helping you find the perfect inflatable for your next event.
So why wait? Contact Bouncing Buddies today to learn more about our Sticky Wall Velcro Fun Jump and other inflatable rentals, and give your kids the gift of endless fun and entertainment!