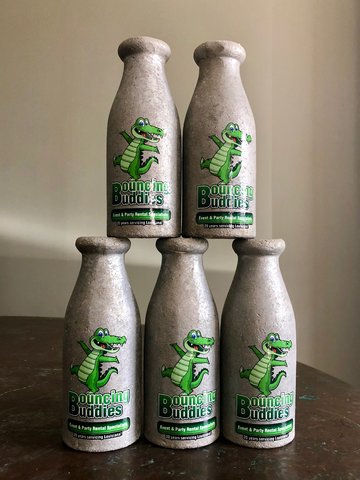 Small Milk Jug Toss
Age Group: All Ages
Attendants: 1





$45.00

Please call to reserve this item.

Small Milk Jug Toss for Kids
Fun for all ages! Nowadays, everything is all frills. Sometimes it's nice to take a step back and play something classic. The objective is simple: knock all the bottles over in one shot! Don't be fooled, though, these bottles are tougher to knock over than you think...

Available in in two sizes according to age group: small and large.