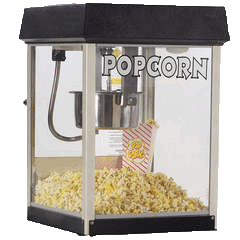 Popcorn Machine With Supplies




$85.00

Please call to reserve this item.

Popcorn Machine
Does your mouth water at the smell of theater popcorn? This popcorn machine rental produces theater style popcorn that will keep everyone young and old asking for more. Great for family events, block parties, and corporate events. Making theater style popcorn takes little training as our easy to use kits have everything pre-measured. All you do is turn on the popcorn machine and pour in the kit. Best of all: we take care of the cleaning of the popcorn machine. Please call to reserve this with a qualifying order. Comes with bags and popcorn servings for 32 people.

**Additional popcorn and bags are available for individual purchase.**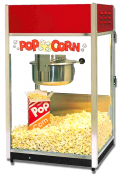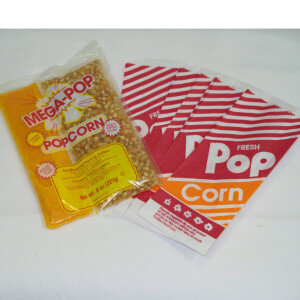 If you are want to create at festival environment for your event, the antique popcorn cart can be rented with your popcorn machine rental. The popcorn machine can then be easily moved around and all the supplies fit neatly within the cart. Once the popcorn cart and popcorn machine rental is in place, it requires (1) 20 amp dedicated circuit. Each machine also comes with a 5 foot electrical cord. If your popcorn machine rental will be placed further than 5 feet from the outlet, you will need your own extension cord or we can provide one. Cart is sold separately (call for pricing).