Party Rentals & Event Rentals Arnaudville
Bounce Houses, Water Slides & More Inflatable Rentals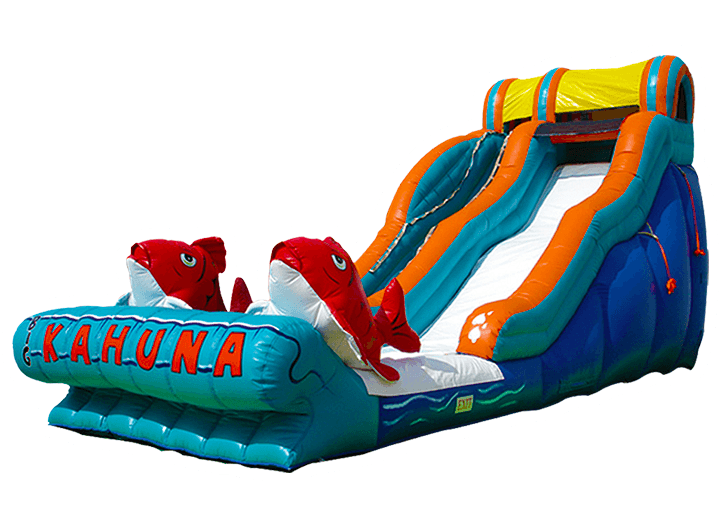 What To Expect When Renting An Inflatable Water Slide In Arnaudville
Water Slides bring an enormous amount of fun for all ages and provide a great way to cool off during those hot summer months. For many years, a single lane 12 ft water slide was the standard going to the backyards of homes across Louisiana on any given weekend morning. Over the years, like everything else, the water slide, along with the clients that rent them, have changed drastically. Water slides have become such an attraction that, today, even hotels and resorts are either purchasing or renting them to entertain their guests, children and adults alike.

Water slide rentals have also become popular in the local schools. Teachers and Administrators are renting water slides for events such as Water Day to reward students for good behavior and grades. Schools have also found that water slides create a great fundraising opportunity instead of the typical candle and candy sales. A water slide is a great addition to a school's festival. Local churches have also come together to rent water slides for special events to entertain children, thus creating interest in the church for having family fun activities. Water slides also work great for youth group activities and outreach events to the community to help attract new members. There has also been a rising number of corporate events with water slides. Companies are finding value in family events and renting a water slide to entertain employees and their families. There are numerous uses for water slides and they always prove to be a hit, no matter the event or venue. Here are some things to consider when renting a water slide:

1) SPACE: You must have adequate space to put the water
slide. Measure the space you have ( length and width).
Also be sure to consider height as some water slides
are very tall.

2) TYPE OF SLIDE: When renting a water slide, the 3 major
factors you must consider are budget, age group of
participants, and space. Entry level slides usually range
from 12 to 15 ft in height, 12 ft in width, and 25 feet in
length. The cost to rent is between $180 and $220 for
the day. Entry level slides work well for younger children
, ages 4 to 7, and believe me, they will be used all day.
Medium size slides range from 15 to 18 ft tall and can
be rented with a single or double sliding lane. Double
sliding lanes tend to be more popular since 2 kids can
go down at one time. Medium size slides are usually 12
to 13 feet wide and 27 to 35 feet long. They have larger
pools and higher sitting platforms. The larger water
slides average 18 ft to 30 ft tall. Most large water slides
are 2 piece units which means you have a slide section
and a slip and slide section that join together. Large
slides are great for older children because they are much
steeper, faster, and have higher sitting platforms.

3) ACCESS TO WATER: In order to use a water slide, you
will need access to continuous water during the entire
time of the rental. If your water access is restricted,
please take this into consideration before renting a water
slide.

4) ELECTRICITY: Depending on the size of the slide you
rent, you will need adequate power. Ask your rental
company how many blowers and what horsepower
blowers the unit requires. The average 1 HP horsepower
blower uses 9 amps of consistent current and most
large units take 2 blowers. Since most homes have 15
amp circuits, you will need separate breakers available to
power the blowers.

4) SETTING UP: Level ground – make sure the setup area
for your slide is mostly level. It can have a very slight
slope or grade. Also advise your rental company what
type of ground you want the unit set up on such as
grass, concrete, or dirt. These all require different types
of equipment for set up.

5) Anchoring – Keep in mind that large spikes, 12 to 30
inches long, are driven into the ground to secure the
slide. When choosing a location for your slide, take into
consideration underground pipes and irrigation.
Remember to keep these considerations in mind when
renting your waterslide and you will find the process to
be very simple and your event will be a success.
Rent A Water Slide In Arnaudville LA Today!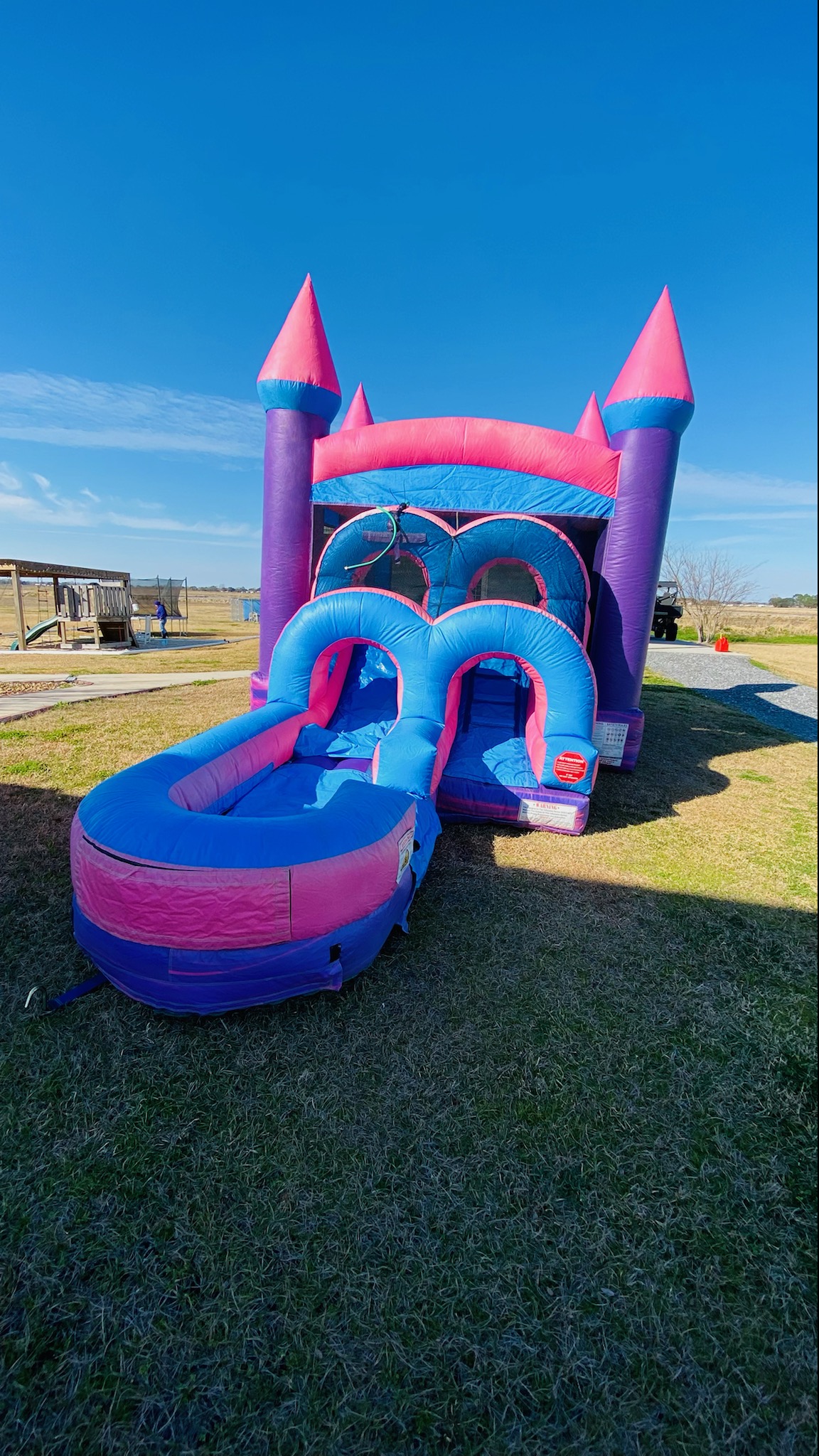 A UNIQUE BATMAN BOUNCE HOUSE RENTAL AVAILABLE IN ARNAUDVILLE, LA AND SURROUNDING AREAS.
For Many years boys around the world have admired the Super Hero of the Batman. 2022 has proved to be no different than the past, as Batman Fun Jumps are more popular than ever among young Boys across Louisiana and the United States. With Batman-themed birthday party rentals at an all-time high in popularity, retailers across the country have bulked up their inventory to meet the high demand. Not only have retailers seen a strong increase in sales of Batman party supplies, table covers, and many other decorative items, the bounce house rental industry has seen a huge increase in the request for Batman themed bounce house rentals. With Bouncing Buddies Inflatables understanding the high demand of U.S. consumers we have decided to add many different Batman themes to our inventory.
Looking To Rent A Batman Inflatable Fun Jumps In Arnaudviile, Louisiana?
Best Selection of Party and Event Rentals in Arnaudville
Our no-hassle reschedule policy means you can cancel for any reason up until 4:30pm the day before your scheduled delivery. You will receive a rescheduling credit that is valid for up to 1 year from the original date of your event. Credit will not be issued after we have delivered the rental equipment. We do not allow refunds.
Inflatable Party Rentals Arnaudville
General Services We Provide:

Party Equipment Rental Service in Arnaudville, LA
Children's Party Service in Arnaudville Louisiana
Party Planner in Arnaudville
Our Party and Event Services:
Bounce House rentals
Water Slide rentals
Bouncer Combo rentals
Obstacle Course rentals
Dunk Tank rentals
Concession equipment rentals
Inflatable Games rentals
Sidewalk Carnival games rentals
Tent, Table and Chair rentals
Our Party Equipment Rental Review Sites:
link to Reviews
Google My Business
Face Book
Yelp
Welcom Arnaudville To Bouncing Buddies, Inc. The Best Water Slide, Fun Jump and Bounce House Rental Company!
Are you looking to add some real excitement to your upcoming children's party or event? Serving South Louisiana since 1998, Bouncing Buddies is Arnaudville , Louisiana's choice for children's party and event rentals.

No Party too small, No event too Big.
We offer a huge selection of commercial inflatable rental products and event rental services.
Choose from a large selection of hundreds of themes party rental items including many New Items for this Year.
We offer delivery and set-up to all Breaux Bridge festivals, parties, celebrations and events, including Children's Birthday Parties, Summer Camps, Churches and other Places of Worship, Community Events, Family Reunions, Grand Openings, Fall Festivals, Spring Flings and other School events.
You can call us at 337-456-8600 or reserve your inflatable fun online 24/7. Simply click to enter the date of your event or party in the event calendar to begin. To get some ideas to make your Breaux Bridge event more exciting, browse through Bouncing Buddies vast inventory by clicking here.

At Bouncing Buddiers, we can help make your Breaux Bridge inflatable rental party the best. We specialize in childrens party entertainment by providing quality inflatable rental and other childrens party products and party rental services. Many people whom find us, also may perform the following internet searches:


Guaranteed On-Time Delivery
Open 7 Days A Week
Fully Licensed & Insured
Good Clean Fun delivered on time everytime
Same day pickup available
Indoor setup available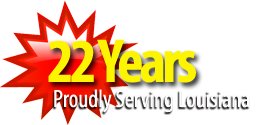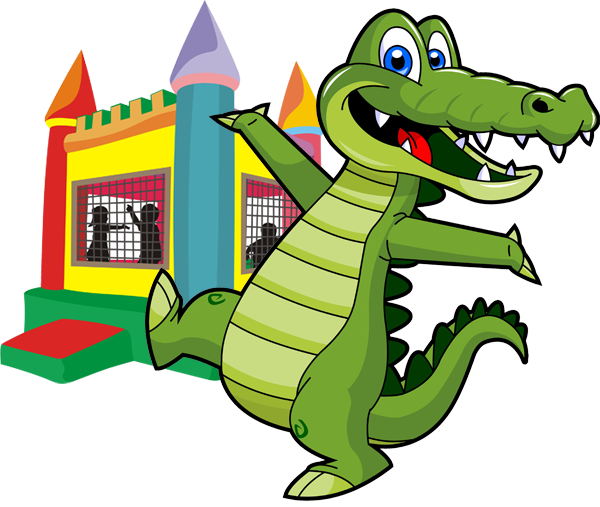 Bouncing Buddies Inflatable Party Rentals Offers Arnaudville Customers A 100% Guaranteed Satisfaction!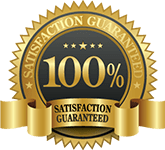 Over the past 24 years, since 1998 . Bouncing Buddies Inflatable Party Rentals has had the pleasure of providing Bounce Houses and Water Slides to some of the largest companies such as Lafayette Consolidate Goverment, Houme Depot, WalMart, McDonald's, Boys & Girls Clubs OF America, Target, Coca-Cola, American Cancer Society, Zoosiana (Zoo of Acaiana), State of Louisiana, Sonic, Ochsner Hospital for Children, , Sam's Club, Walgreens, Marriott, as well as numerous public, private, charter schools, and local churches. You can find us at many local festivals- 2022 Etoufee Festival and Halloween Art & Nature Fest. Our local businesses, families, and children's birthday parties remain our main focus. With over 30,000 parties and events under our belt, we have learned to listen to the needs of moms, dads, aunts, uncles, and grandparents, as well as their budgets, and age groups, to deliver the right photo booth rental, dunk tank rental, bounce house rental, water slide rental, or inflatable for their child's special day.

When working with schools, churches, and day care centers, we give our undivided attention to their needs and requests, such as space, budget, electricity, water, age group, and event size.

Prior to the event, we are more than happy to meet with our customers at the event property or venue to do a walk through. We safely secure all our inflatable rentals to the ground, this prevents our bounce houses going airborne.

Over 300 Themed Fun Jump Castles, Inflatable Games and Water slides to select from

With over 300 inflatable bounce house & water slide rental units, we are proud to have not only some of the largest water slides but the widest variety of inventory in Arnaudville, Louisiana. If you are looking for an obstacle course, we have a huge selection with many different sizes and styles. If a bounce house is what you are looking for, we have themes such as Disney Princess, Mickey Mouse and Friends, Monster Truck, Spiderman, The Little Mermaid, Star Wars, Minions, Spongebob, Toy Story, Cars, Superman, Superheroes, Dora, Teenage Mutant Ninja Turtles, Frozen. Tinkerbell, Pirates, Sports, Luau, Paw Patrol, and more.


A LITTLE MORE ABOUT BOUNCING BUDDIES INFLATABLE PARTY RENTALS
WE ARE FULLY INSURED AND BONDED.
AMAZING SELECTION OF FUN JUMPS AND WATER SLIDES!
EACH UNIT IS CAREFULLY INSPECTED, CLEANED AND DISINFECTED AFTER USE.
ALWAYS FREE DELIVERY, SET-UP AND PICK-UP!
LARGE SELECTION OF PARTY EQUIPMENT AND INFLATABLE GAMES IN ARNAUDVILLE LOUISIANA.
Ideal for Birthday Parties, Church Festivals, School Events, Festivals Fund Raises, Receptions, Weddings and Corporate Events
TENTS, TABLES AND CHAIRS - WE HAVE THEM!
Mechanical Bull Rentals– No problem!
Give us a Call Today 337-456-8600
Arnaudville's Inflatable Party Rental Customers Frequently Asked Questions for Bouncing Buddies
Why Choose Bouncing Buddies Fun Inflatable Jumps Rentals In Arnaudville, LA?
More Real 5-Star Google Reviews Than Anyone In Arnaudville!
Customer Service That Is Experienced and Available to HELP!
FREE DELIVERY And SET UP For All Of Arnaudville Customer!
Arnaudville's #1 Selection Of Bounce Houses And Waterslides!
Bouncing Buddies Offers 24/7 Online Ordering For Arnaudville, LA. Fun Jump Rentals
Guaranteed Clean Inflatable Rental
Free OVER NIGHT On All Rentals
Small Deposits on Fun Jump Rentals
No Fee For New Iberia Cancellation
Hosting a Inflatable Fun Jump Party at Arnaudville Parks, Schools, And Playgrounds In Arnaudville Louisiana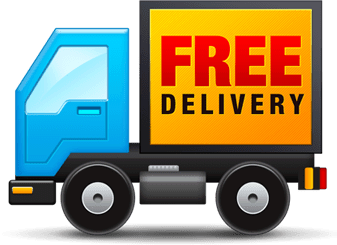 Other Louisiana Party Rental Delivery Areas Bouncing Buddies Service
Bouncing Buddies, Inc. Proudly Serving these Nearby Arnaudville, LA and St.Martin Parish Party Rentals locations:
Breaux Bridge
| Cade | Cecilia |Henderson | Parks | St. Martinville and more. Bouncing Buddies Party Rental provides consumers with reliable party entertainment inflatable products and services. Top Bouncy Castle Hire, Tent Rentals Service, Party Planner personnel are highly trained in Party Equipment Rental Service, and Children's Party Service. Bouncing Buddies has quickly become Arnaudville's go-to company for Bounce Houses, Water Slides, Obstacle Courses and Combo Bouncers and more.
Louisiana Party Rental Delivery Areas
Affordable Party Rentals & Event Rentals Arnaudville
Bouncing Buddies
305 Industrial Parkway
Lafayette, LA. 70508