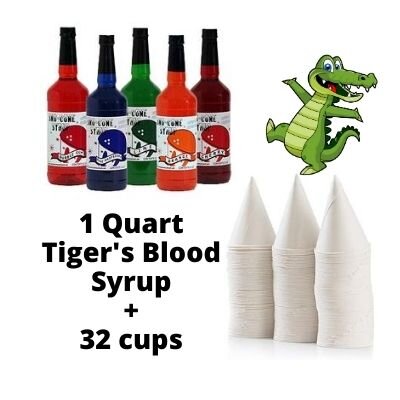 Tiger's Blood Snow Cone Flavor Syrup and Serving Cones


Snow Cone Supplies!
**This is an add-on item for our
snow
cone machine
**
Includes: 1 quart of tiger's blood flavor syrup and 32 serving cones. Tiger's blood is a tropical fruity flavor--an ideal combination of watermelon, strawberry, and coconut. Don't forget to have spoons ready! In an attempt to be more environmentally friendly, we no longer provide snow cone straws.