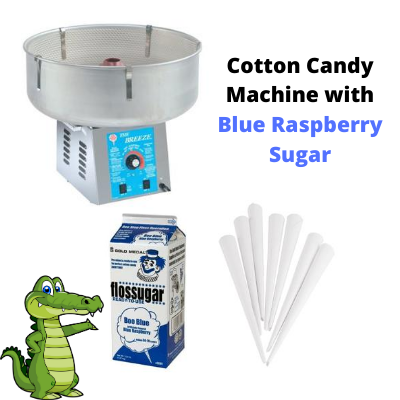 Cotton Candy Machine With Blue Raspberry Sugar
Cotton Candy Machine With Blue Raspberry Sugar
Make your own cotton candy cones with our professional quality stainless steel Cotton Candy Machine with a spun aluminum bowl. Easy to operate, only requires electricity and a table! This is an add on item, please call to reserve with a qualifying order. Also available for pickup, conditions apply.

Comes with 1 carton of

blue raspberry floss sugar

and 40 cones.